Saint Rose Sign Company
When it comes to helping brands and businesses grow and be known by all, nothing beats the use of business signs and graphics. These marketing tools are essential in getting people's attention as they pass by the business and letting them know what you have to offer.
However, it can be tricky to create an effective sign and graphics display strategy given the types of signs and graphics applicable for business and the various factors that will affect its effectiveness. The sign company that will make these signs and graphics can also play a crucial role in ensuring your displays are on point while delivering the right information your customers and employees need. These displays should also be easy to use, maintain and replace, as well as pass the strict sign and graphics standards for businesses in the state.
New Orleans Sign Company is a highly rated Saint Rose, LA sign company that can help you with your sign and graphics needs. We understand how important these displays will play in your business's growth and ensure they are done according to your preferences and targets. We will handle every step of the sign-making project on your behalf, including the legal paperwork needed to get these signs up in your business. Once we are done, you will see a great difference in your traffic and sales level, as well as the opinion of the public regarding your brand.
Call New Orleans Sign Company at (225) 396-3781 for your Free Consultation with a Saint Rose Signs & Graphics expert!
Signs That Work for You
Do you need an effective way to inform people about your brand? Are you looking for a way to get people excited as they check what you have to offer? Do you want to help your staff or employees become more productive aside from improving their benefits? New Orleans Sign Company has the solution for you, and it is through the right business signs and graphics.
Our full sign service is delivered by a talented team who can help you design the best signs and graphics to suit your business goals, and get them made and installed around your facility. We are committed to delivering only the best products for your brand and making sure that your trust in us is justified. We are the best sign partner you can ever ask for, and we're always ready to get to work on creating the signs and graphics for your business.
Having the right signs and graphics for each business goal or purpose will help your customers and even your employees know what you are as a brand, what you have to offer, and constantly remember your brand when they need a specific product or service.
The Right Signage For Your Business
As a business, it is important that you differentiate yourself from your competition in order to appeal to your target audience. Each business has its own set of business goals, brand personality, and vision, which helps them with its day-to-day operations. But, how can one differentiate themselves from their competitors and let people know what makes them different without overloading them with all sorts of information?
Business or commercial signs are the best way to achieve this goal, and they must be made specifically for your brand by a Saint Rose sign company you can trust. New Orleans Sign Company guarantees that its talented team of designers, sign manufacturers, sign installers, and sign maintenance personnel will deliver tailor-made business signs and graphics that fit only your brand. We can customize them to meet your design requirements, legal guidelines, goals, and budget, and we can make signs for everyone.
Once our personalized business signs are installed in your business, it will definitely give your brand a step up against its competitors and let people know you are a professional company, business, or institution they can trust. We also guarantee that these signs and graphics will not fade easily or require constant maintenance or repairs, helping you save money in the process for other business goals.
Outdoor signs and graphics are the best marketing materials to invest in if you want to inform people about your business and bring in traffic.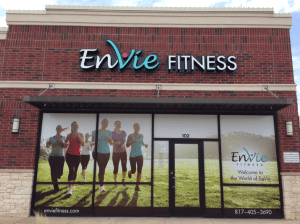 Without them, it can be difficult to get people curious about your brand and show them why you are unlike your competitors, offering the same products and services you offer.
At New Orleans Sign Company, we can create eye-catching and high-impact outdoor signs and graphics that will not only inform people that you are open for business, but also give them an insight into your brand and what you offer. We can make all types of outdoor signs and graphics imaginable, from storefront signs to high pole or pylon signs.
We will visit your location to determine which outdoor signs are applicable to your business and create the right outdoor sign strategy that will surely appeal to every type of consumer. We are also ready to assist you in maintaining these signs and replace them for you when needed.
Aside from outdoor signs, you should also invest in indoor or interior signs that are consistent with your brand guidelines and help with customer and employee satisfaction, as well as brand promotion and retention.
New Orleans Sign Company can visit your location to determine which type of indoor signs are needed for your business and get them done to promote your brand and messaging. We will also install them in key areas so people can immediately see these signs and deliver the information they need without having to approach a staff member for it. From wayfinding signs to accessibility or safety signs, we can create them in such a way it promotes your brand and give the information people need when they see these signs. If you are uncertain what type of indoor signs are needed or how to get them tailored to your brand, our team is always ready to help and give recommendations for your consideration.
We will also inform you about our actions throughout the project so you understand how these signs will work for your business and what benefits you can enjoy when they are in use. Our guidance will also give you more reasons to trust our sign company as we deliver indoor signs that are unique to your brand.
It can be hard to differentiate yourself from your competition if you use the same style of signs and graphics as part of your marketing strategy.
You can set yourself apart from them by utilizing custom signs and graphics that promote your brand personality well while also meeting your business goals.
Our Saint Rose sign company is happy to take on a custom sign and graphic requests because it allows us to go beyond traditional sign design guidelines to truly achieve your ideal sign design. We will make sure that even if the sign design is truly unique for your brand, it will still work as you intend it to be and get them done in a short amount of time.
When installed in your store or office space, custom signs can change how people perceive what your brand is all about and know why you are different. We can add several elements to your custom signs to help them stand out even further by adding lighting, sandblasting their sign face, and many others.
Complete Commercial Signage Company
When it comes to the best Saint Rose sign company you can work with for your business signs and graphics, New Orleans Sign Company is the company you are looking for.
Our Saint Rose, LA sign company is known for delivering personalized business signs and graphics for any client regardless of their industry, sign or graphic requirements, and budget. We are a full-service sign company that can handle every aspect of the sign project, from its design, manufacturing, installation to maintenance. Since we are a full-service sign company, we have the best rates you can ask for, and we only provide the highest quality of signs and graphics each and every time.
To start off with our services, we have a free consultation service where one of our sign experts will ask for all the details needed to make your signs or graphics. Some of the information we will ask for includes your business goals, branding, design preference, location, and budget. If you need recommendations, let us know, and we will guide you through the options, explaining why they work well for your needs. You will also receive a design draft from us, which we can modify an unlimited number of times before we manufacture your signs. For us, your satisfaction is always our priority when we make your request.
When you approve our design, we will set to work on creating your signs and graphics to meet your deadline. We use only the most durable and premium materials for your signs and graphics, and our manufacturing process is sustainable as part of our commitment to helping the environment. Before the signs or graphics you requested from us are delivered to your location, they will be quality controlled to make sure all the elements are in the final product, and the installation pieces are ready to use.
Our installation team will bring the signs and graphics to your location and pick the best spot to install them for maximum effect. We also have a team ready to help you maintain these signs so that you continue to achieve your business goals with these personalized products.
Our Commitment to You

To succeed in letting people know you are a trustworthy brand to work with, you will need to get personalized signs and graphics that will catch their attention, and they must showcase your brand well. These personalized business signs and graphics aren't difficult to get if you know whom to approach to make them for you.
At New Orleans Sign Company, you won't have any stress in getting the business signs and graphics your business needs for any application or event. Our team will take our time to get to know your business and what you need, which will allow us to create the right sign and graphic to respond to your brand and application. We will also guide you through the entire sign project, so you also know what to expect once your signs and graphics are made and installed in your space. You can also trust us to work on your project regardless of design requirements and budget.
We are licensed, bonded and insured. Check out our services today through our free consultation service, and one of our sign experts will be with you all the way to help you with your business goals.
Call New Orleans Sign Company at (225) 396-3781 for your Free Consultation with a Saint Rose Signs & Graphics expert!