Gretna Lighted Signs
Your business will gain more customers with the use of attractive outdoor signs and appealing interior graphics. So for maximum visibility and attraction even at night, adorn your building with our durable and professional-looking Gretna lighted signs.
New Orleans Sign Company is a trusted signage provider that does every process of signage production—designing, fabrication, installation—in our local shop. This ensures that every detail will be done with the same high-quality standard by expert craftsmen.
Rest assured, our skills and premium signage materials will provide you with long-lasting lighted signs that will catch the attention of every passerby.
From your storefront to your interior graphics, all your lighted signs will be meticulously customized to meet your specific marketing needs. We will take note of your branding image, area of installation, personal style preferences, and budget to ensure your 100% satisfaction.
Call New Orleans Sign Company today at (225) 396-3781 for your Free Consultation with a Gretna Lighted Sign expert!
Traditional Neon Signs
Traditional neon signs have a classic charm that effortlessly appeals to a lot of people, especially during nighttime. However, installing them in your building will have expensive upfront and maintenance costs. Their energy consumption is costly and harmful to the environment as well.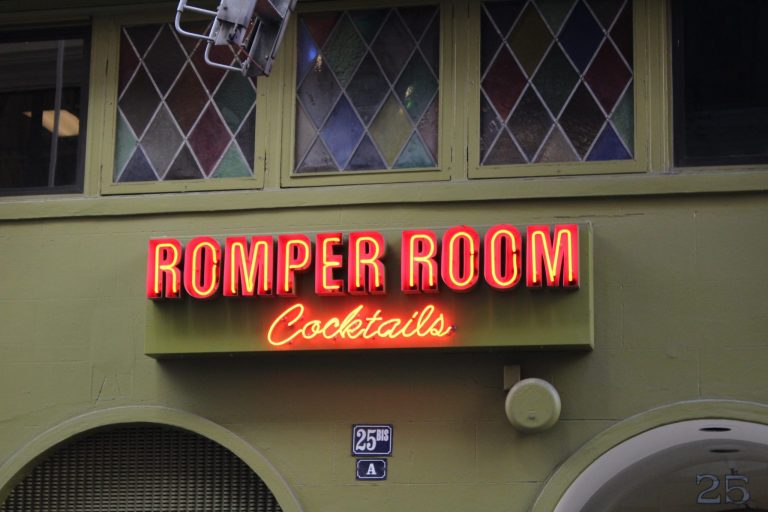 Fortunately, New Orleans Sign Company offers a high-quality alternative in the form of our bestselling LED signs. These Gretna lighted signs come as thin and flexible polymer tubes that can be bent into any shape you can imagine. It can be in the shape of your business name, logo, slogan, or any other symbol that you prefer.
LED signs look just like traditional neon signs, but the former is superior in cost-efficiency and has reduced energy consumption. LED signs are also cheaper to purchase and maintain, and are safer for the environment than neon signs. So if you want your storefront to be attractive and your interior to be the right amount of bright and charming, discuss your signage option with our LED sign experts today.

Lighted LED Signs
Aside from polymer tubes, you can have LED signs in the form of standard signage incorporated with LED lighting.
These can be cabinet signs, channel letters, dimensional letters, or other custom business signs that can be illuminated using LED.
With these signs, you can have 24/7 maximum visibility, making them ideal for businesses such as bars, gas stations, convenience stores, restaurants, hotels, theaters, and other establishments that open at night.
New Orleans Sign Company will also make sure that the materials we'll use will make your signage longer lasting even after getting exposed to extreme weather conditions for an extended period.
Indoor Lighted Signs
Aside from being proven as effective outdoor signs, lighted signs are great tools for improving the workflow within your building and reinforcing your promotional efforts.
We can customize them in any way you want, helping you increase your impulse sales and boost the charm in your interior to set your business apart from your competitors.
LED signs in polymer tubes will work great as a welcoming lobby sign, shaped into your business name or logo. You can also have us customize them into the shape of more aesthetical graphics, such as quotes, fun images, and other designs that are relevant to your business.
If your business doesn't need much indoor promotion, lighted signs work well as wayfinding tools, too. You can use them to label your bathrooms, exits, check-out counters, and other stations within your building.

Programmable Digital Message Centers
One of the most popular Gretna lighted signs we provide at New Orleans Sign Company are programmable digital message centers. They make your establishment look more modern and allow you to appeal to more potential customers, especially young people.
More importantly, digital message centers offer a convenient way of updating displays without the cost necessary for an entirely new sign. You can now easily display price changes, special offers, and new promotions by only using your computer.
Additionally, our digital message centers utilize LED screens so you can save on energy consumption while having the option of displaying full-color or monocolored screens. You also have the choice to install them as standalone signs or as parts of other signage, like pole signs or monument signs.

Full-Service LED Sign Company
Whenever you need high-quality custom signage for your business or even personal use, New Orleans Sign Company guarantees a 100% satisfactory service that won't break your budget. Our team can expertly design, manufacture, and install your needed signage in the most time-efficient way without compromising its quality.
No matter what type of signage you need or when you want it completed, we can tailor our process to your specific needs. We will ensure that your signage design will match your particular branding elements (e.g., colors, fonts, logo) and will appeal best to your specific target market. Your signage dimensions will also fit the available space in your intended installation area, maximizing its visibility in the process.
And if you want our in-demand LED signs to grace your establishment, you can expect long-lasting signage with bright lights that will add charm to your building for a long time. We use durable materials, so you can expect our lighted signs to work for a long time without the need for high maintenance and utility costs.
Whether you need indoor or outdoor lighted signs, New Orleans Sign Company can provide you with high-quality custom business signs both for promotional and informational purposes.

Free Lighted Sign Consultation

Make your storefront irresistible for your target market with our custom Gretna, LA lighted signs. From digital posters to LED tubes flexible enough to be bent into any shape while giving your building that retro neon vibe, we can provide all types of lighted signs that your business may need.
And the best news? We tailor every project to your specific budget so you can have the maximum quality manageable within your budget range. And since we use LED lighting with our products, you will spend less on purchase costs and utility bills while reducing your impact on the environment.
Call New Orleans Sign Company now at (225) 396-3781 for your Free Consultation with a Gretna Lighted Sign expert!