Thibodaux Pylon Signs
For you to have increased customer traffic and average sales, strategically install an eye-catching outdoor sign in a high-traffic area. New Orleans Sign Company can provide you with the best custom business sign that you can use for this—our Thibodaux pylon signs!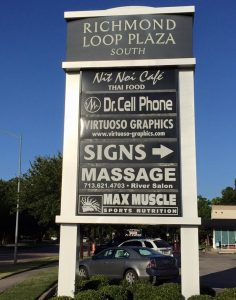 Our professional designers can help make sure that your signage matches your branding elements while maximizing its attractiveness and visibility.
We'll also ensure that your pylon sign will be crafted out of durable and cost-effective materials, making it a long-lasting highway advertising tool that will catch the attention of as many potential customers as possible.
We are fully equipped to customize pylon signs for all kinds of businesses with varying budget ranges.
Whether you own a stand-alone business looking to increase its visibility or a multi-tenant building with tenants in need of equal public exposure, our pylon signs are the effective marketing tools worth investing in.
Call New Orleans Sign Company today at (225) 396-3781 for your Free Consultation with a Thibodaux Pylon Sign expert!
Illuminated Sign Boxes
It's already hard to ignore pylon signs due to their towering heights. But if you want to maximize your visibility in the best way you can, invest in illuminated sign boxes to gain the attention of even more people 24/7.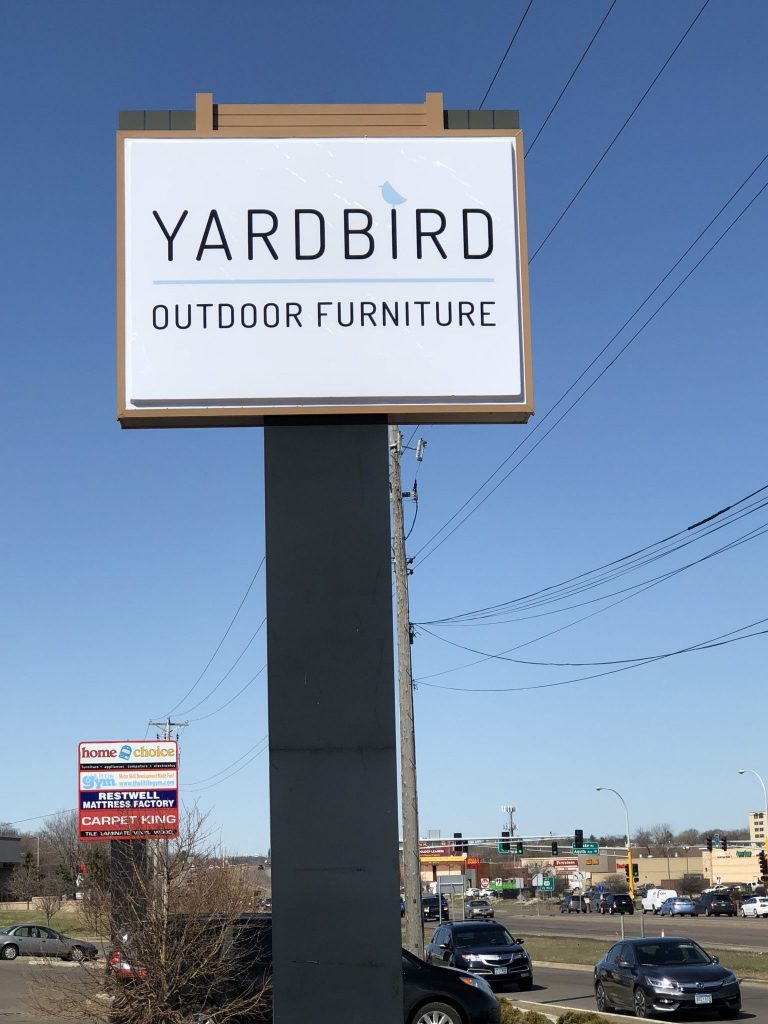 Our expert installers will secure your illuminated pylon sign by the roadside, allowing you to promote your business no matter the time of day. This will make a wider audience more familiar with your brand and location. And although illuminated pylon signs are beneficial for all types of businesses, they are even more ideal for nighttime-operating establishments like hotels, convenience stores, gas stations, and restaurants.
If you use lighted sign boxes for your exterior, you will give your business an attractive landmark and a cost-efficient advertising tool. New Orleans Sign Company utilizes LED lighting with our pylon signs so you can ensure that your energy consumption won't be too costly and harmful to the environment.
Affordable Tenant Signs
Our Thibodaux pylon signs are not only popular among stand-alone establishments but are also in demand in multi-tenant commercial buildings.
We can customize our pylon signs to provide you with a high-quality tenant sign that will give equal exposure to your tenants, even for those renting the innermost spaces in your building.
Some of the businesses that see great benefit from our pylon signs include business parks, office buildings, and malls, among many others. Regardless of your business, though, and what your budget is, we can always customize the pylon sign that will best meet your marketing needs. We can fully customize each panel to cater to each of your tenants' branding elements, illuminate every panel, utilize digital displays, or use interchangeable faces for more flexibility.
Just tell us how much your budget is, and we can work together to create the signage that is both attractive and durable while staying affordable!
Weather-Proof Outdoor Signage
Since your pylon signs will be exposed to all kinds of weather for a long time, New Orleans Sign Company makes sure that we'll use the most durable materials that fit your budget. This way, you can use our Thibodaux pylon signs 24/7 without worrying about replacement or repair expenses after only a short period of usage.
We fabricate our signage with protection against oil-canning and rusting, utilizing all the necessary metal reinforcements, structural steels frames, and aluminum coverings. We also employ expert painting techniques and provide protecting coating to your signage faces so your pylon sign won't fade for a long time.
Additionally, you can choose among different signage faces depending on your budget and typical environmental conditions. Included in your choices are acrylic, polycarbonate, vinyl, and channel letters. Regardless of what you choose, however, we guarantee a long-lasting sign that will remain beautiful and durable even under heavy rains and scorching heat.
Full-Service Sign Company
From attractive and professional-looking designs to flawless fabrication and installation processes, New Orleans Sign Company can provide everything you need for a worthwhile custom business sign. We do every step of the process in our local shop so we can ensure that every detail is completed with the utmost quality possible. This also means that you can personally see the progress anytime you want.
If you decide to work with us, New Orleans Sign Company can provide you with premium Thibodaux pylon signs that are guaranteed to be durable and effective advertising tools. Whether you want them illuminated or not, we assure you that your pylon signs will catch the attention of most, if not all, people and transit and make them more familiar with your business.
On top of that, we can also handle the actual installation of your signage so we can maximize your visibility by securing it in the most high-traffic area. Not only are we equipped for a seamless installation, but we're also skilled in ensuring that there's no fault in your wirings so your illuminated signage will stay bright and functional for as long as possible.
Moreover, we offer more than just pylon signs. We can customize all types of indoor and outdoor signs you need for business and even personal purposes. Talk to our signage experts and discuss all your best choices!
Free Pylon Sign Consultation

Is your building located several meters away from the road? Are there other establishments hiding you from view? Do you operate at nighttime?
Our high-quality Thibodaux, LA pylon signs can effectively address your visibility and advertising needs in a cost-effective way.
Call New Orleans Sign Company today at (225) 396-3781 for your Free Consultation with a Thibodaux Pylon Sign expert!